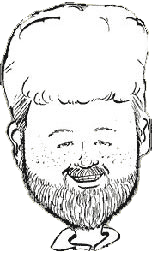 Here are links to some really fine sites we've come across over the years.
We've broken them down into two categories…primarily for learning and primarily for fun…though you'll find some of both on all of them.
If you're not spending time on our site, you might want to spend some time on theirs!
En-Joy! 😉
Amazing Adventure
Stories to read (and listen to!) and activities to print out and have fun with.
Children's Storybooks Online
A delightful site featuring nuttin' but stories, honey. Grouped by age interest level.
Crayola
They make those Crayons you never quite run out of… and a fun little Web site as well.
Fungooms
Musical fun with characters and a variety of interesting and original games.
Highlights Kids
Games to play, stories to read, crafts, recipes and more!
Kids Stories Online
A story site and online community, with a monthly writing competition.
Lego Universe
Great stuff to build with Legos.
MarkArts
This guy is a wonderfully talented ventriloquist. I saw him live and was really impressed…
PBS Online
A great starting point for contacting PBS shows like Mister Rogers and Sesame Street. There are some other games here, too.
The official home page for Charlie Brown, Snoopy and friends. Having grown up being called "Charlie Brown" by lots of folks, this one holds a special place in my heart. 😉
Poems & Stories For Kids
PS4K offers up fun and interesting poems and stories by Mark Bird.
Sesame Workshop
Home of Sesame Street, Ghostwriter Mysteries and more.
Sports Illustrated For Kids
Like sports? Go here!
Storyline Online
Stories for kids, read to you by movie and TV stars!
Yuckiest Site on the Internet
Hmmm….this one really IS gross! But it's also fun and interesting, if you have a strong stomach…